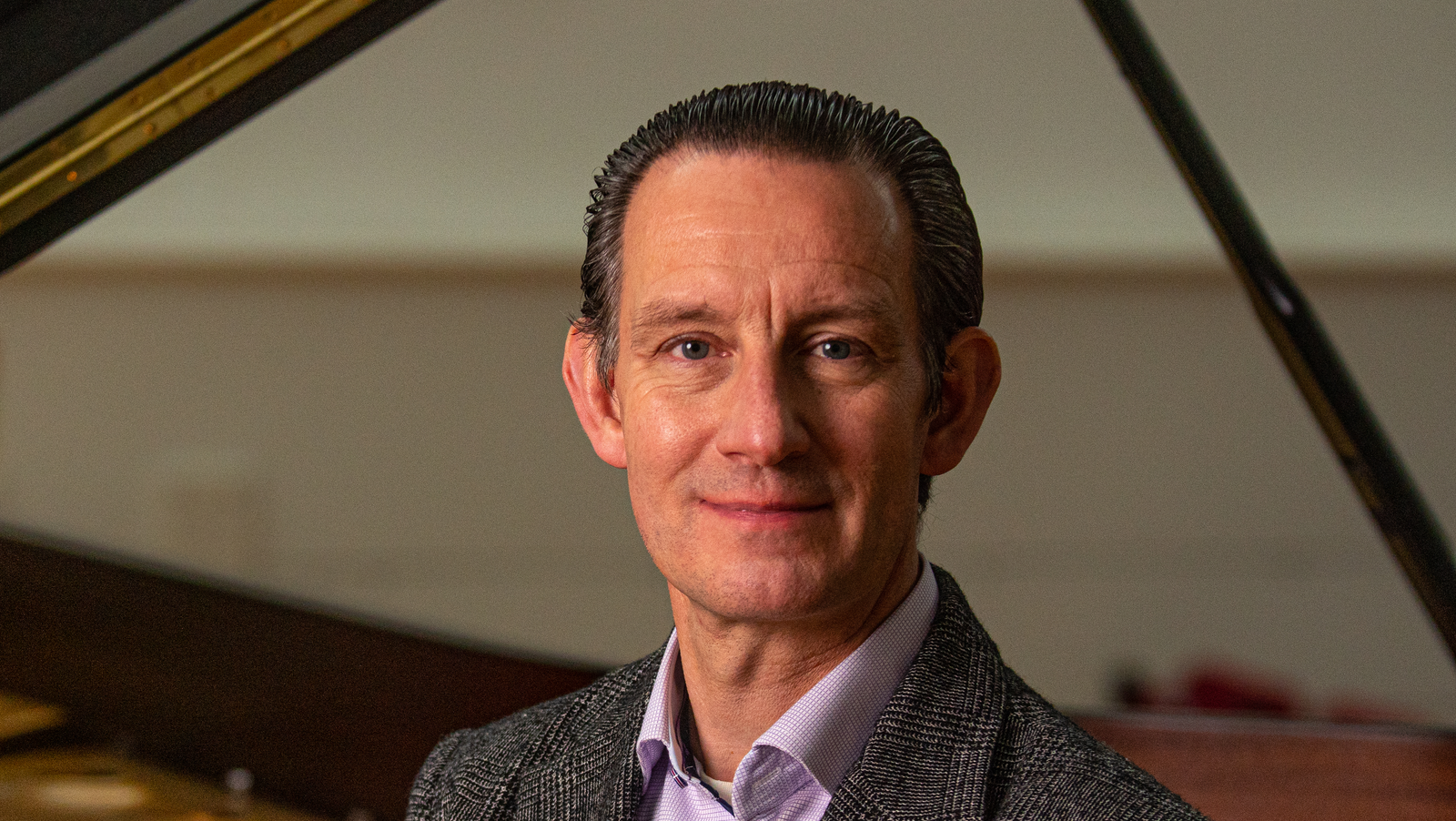 Timon Altwegg lives in Berg TG, Switzerland, where he runs his own concert series "Konzerte im Haus Langrut". Among the artist who played already there are Elisabeth Leonskaja, Gilles Colliard, Graham Waterhouse, Robert Zimansky and many others.
Altweggs latest projects are dedicated entirely to the cruelly neglected British composer Freda Swain (1902-85). He recorded not only a CD with solo piano music, but also two more CDs with chamber music by her.
Altweggs complete recordings so far consist of 8 CDs for Dutton Vocalion, Toccata Classics and Guild Music. Among them, together with Gilles Colliard, violin, one with works by the late romantic Swiss composer Hans Huber, and with the Orchestre de chambre de Toulouse, directed by Colliard four piano concertos by Casadesus, Rivier, Castérède and Wiener- all of them first recordings.
His recording "Sonata Ebraica", together with Hana Gubenko, viola, is dedicated to rare repertoire for viola and piano. Among those works are first recordings of the only viola sonatas by Ernst Levy and Graham Waterhouse, as well as Aaron Yaloms mystic "Sephardic Poem".
A composer portrait of Swiss composer Frank Ezra Levy contains concertante works for strings and soloists from the years between 2013 and 2016. American "Fanfare-Magazine" reviewed this recording enthusiastically and printed a long article/interview about the CD.
Timon Altwegg began his career with Hubert Mahler. In 1989 he finished his studies with the diploma of the Swiss Association of Musical Education in Zurich. He then stayed for two years in London and studied with Alan Rowlands at the Royal College of Music. In 1992 he finished his studies with the Piano Performing Diploma and was appointed "Associate of the Royal College of Music".
He is in great demand as chamber musician and soloist and has been invited to play in the United States, South-America the Middle East and all over Europe.

In May 2004 Timon Altwegg gave an outstanding, historic performance together with the Iraqi National Symphony Orchestra in front of 1200 listeners in Iraq, being the first foreign soloist since 1990. During his stay in Baghdad Timon Altwegg also gave master classes at the Music and Ballet School, under the patronage of the Swiss Embassy in Baghdad, the Swiss Foreign Secretary and the cultural ministry of Iraq. Altwegg's journey also found its way into the literary work of Elisabeth Horem "Shrapnels – En marge de Bagdad", published in 2005.

Acknowledging the wide popularity of Timon Altwegg in foreign countries, the Centre de Compétence Culturelle des EDA (Foreign Ministry of Switzerland) supports the pianist regularly. In one of those concerts he performed Hans Hubers 4th piano concerto for the first time since its first performance 1911. That concert took place in Beirut 2013.

Timon Altwegg played many first performances of works by Frank Ezra Levy, Graham Waterhouse, Wolfgang Andreas Schultz, Ernst Levy, Aaron Yalom, Gilles Colliard and many others. He edited various works of the 20/21th century for publishers as Heinrichshofen, Amadeus Verlag and Edition Kunzelmann. Own pedagogical works have been published by Heinrichshofen.
Along with his concerts and other activities Altwegg teaches at the Pädagogische Maturitätsschule and Kantonsschule Kreuzlingen.